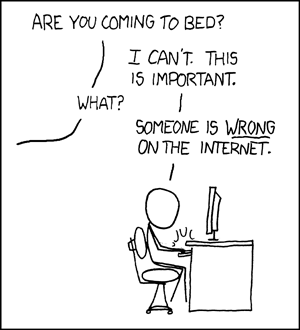 Oh, year-end lists of stuff that happened in the past 52 weeks or 10 years, how I doth swoon for thee. I don't swoon for thee because I like you, but because it's a great opportunity to excoriate people for how wrong they are. Okay, I'm even lazier than that. Lists
like the one Matt Jones put up
of his first and second all UK teams from the past ten seasons (2009-2010 not included) are subjective in nature and really designed to promote conversation and probably blog hits, which I'm sure his will do. The commenters on that site make my brain hurt so I'm not going to engage in it over there. Instead, I'll do it here. Here are Matt's minus his lengthy explanation of why he put whom where:
FIRST TEAM
:
PG — Cliff Hawkins
SG — Keith Bogans
SF — Tayshaun Prince
PF — Patrick Patterson
C — Jamaal Magloire
My take: No problems here; so far, so good. My only sort-of problem is that I probably would have switched Chuck out with Patrick. Is Patrick better than Chuck? Absolutely. But, as we all know, all Chuck did was win, and he played four years, and that's why he'd probably get the nod for me. I'd say he'd be my all-Aught MVP (maybe tied with Tayshaun) if such a thing existed, really.
SECOND TEAM
:
PG — Rajon Rondo
SG — Gerald Fitch
SF — Jodie Meeks
PF — Chuck Hayes
C — Randolph Morris
My take: This is the one that killed me. Just killed me. RANDOLPH MORRIS? Are you kidding me? He. Was. Terrible. Marquis was not as talented as Randolph was, but I'd start 'Quis over that lazy sad faced behemoth any day of the week and twice on Sunday. No question about it. Morris could be dominant whenever he wanted to, but it was pretty rare that he wanted to be dominant. That was infurating. Quis was not quite that kind of player, but a more dependable presence in the paint you could not find, I assure you. Randolph Morris? Get serious, Jones.
THIRD TEAM
PG — Ramel Bradley
SG — Joe Crawford
SF — Kelenna Azubuike
PF — Erik Daniels
C — Marquis Estill
Walk-on Patrick Sparks
My take: Again, 'Quis should be second team and Morris gets third team by default. We only really had three centers in this decade anyway, and Magloire was really more of a PF in my opinion. Ramel was a fun player to watch but wasn't really very good until his senior year, and that's more than enough to vault him over Saul Smith, trust me. Sort of the same deal with Joe Crawford. He's more talented than Fitch, but Fitch was a solid, solid player for his entire tenure at UK and that wins it for me.
Okay, that's enough for today. I think tomorrow will probably feature a return of VanderKitty, due to the paucity of Commodore coverage around here lately. Adios.